SOCCER TOWN, U.S.A. SCORES A TURF MINI-PITCH
BJ's Wholesale Club, Hellas Construction, New York Red Bulls, and U.S. Soccer Foundation join forces to fund synthetic turf replacement in Kearny, NJ
September 22, 2016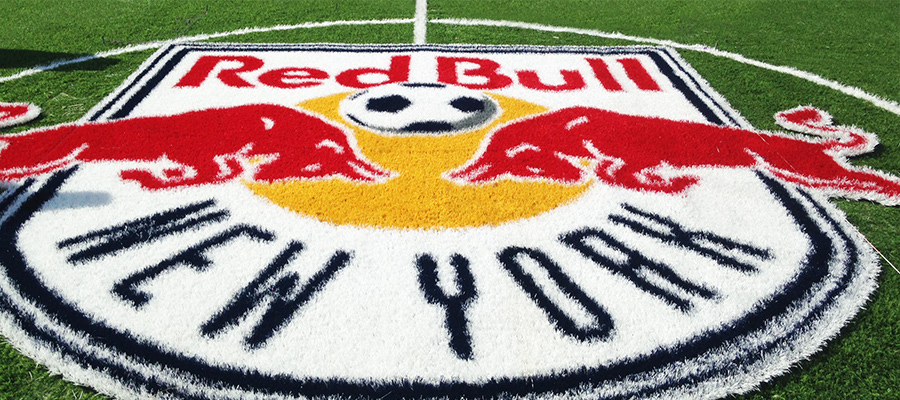 Kearny, NJ (September 22, 2016) -
Aspiring soccer players in Kearny will have a new synthetic turf field this fall thanks to support from BJ's Wholesale Club, Hellas Construction, New York Red Bulls and the U.S. Soccer Foundation. The partners will fund a synthetic turf replacement of a 25,000 square foot mini-pitch that is located in the center of the community. The field will provide children in the community with a safe place for staying physically active and playing soccer.
The mini-pitch was initially installed in 2009 and is now in need of replacement after being heavily utilized by local youths and adults for seven years. The mini-pitch will be replaced with Matrix® Turf and Realfill™ infill , one of Hellas' original systems known for its durability and playability for enhanced athletic performance. Work on the field started on September 14 and Hellas expects to complete the project at the end of September.
Mayor Alberto G. Santos, the Town Council and members of the Recreation Commission are excited about the re-opening of the Town's Futsal Facility. The facility, located on Passaic Avenue, is the latest Kearny recreational facility to be updated with Synthetic Turf. Grant funding has enabled the Town of Kearny to improve parks and recreation areas. According to Mayor Santos, "Our community has a rich soccer heritage and many soccer programs that generate high demand for fields. The newly replaced synthetic turf will increase the availability of field time. It is a showcase field that the participants in our soccer programs will enjoy for many years. This field in particular provides much-needed field time for our local soccer leagues and programs."
"Hellas is excited to work with the Town of Kearny on this project by providing our professional level turf to a community that is so well-known for soccer," said Mauricio Espinosa, Turf Operations Manager at Hellas.
This project was made possible in part through the U.S. Soccer Foundation's Safe Places to Play program, which transforms abandoned courts, empty schoolyards, vacant lots and the like into state-of-the-art soccer fields for children.
"The U.S. Soccer Foundation is proud to support organizations that are working to give kids safe and accessible places to play," said Ed Foster-Simeon, President & CEO of the U.S. Soccer Foundation. "We know that making these spaces available to youth not only introduces them to the game of soccer, but also encourages a healthy and active lifestyle."
"The Red Bulls' commitment to our neighbors and community remains a priority each and every day," said Marc de Grandpre, General Manager, New York Red Bulls. "We are proud to partner with BJ's Wholesale Club and the US Soccer Foundation to provide the children of Kearny a safe and accessible field of play to enjoy the beautiful game of soccer."
"BJ's is thrilled to be working with the New York Red Bulls to help replace this turf field and bring it back to life," said Robert Reyes, general manager of the BJ's Wholesale Club in Kearny. "It's important that our communities offer safe places for children to stay active and the new field will once again serve as a lively gathering location for the community during sporting events."
---