Environmentally-Friendly Manufacturing
Matrix Turf begins at Hellas Fibers, where handpicked manufacturing experts use the best raw materials to make the fibers. Simultaneously, the team of chemists at Hellas Polymers produces non-toxic and petroleum-free polyurethanes that go into the strong backing of Matrix Turf. Our eco-friendly manufacturing processes deliver top-quality products at the best value.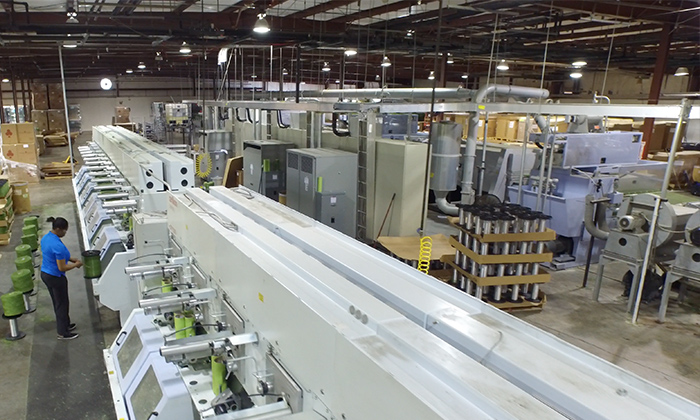 Green Turf Seaming Systems
After Matrix Turf is tufted and the triple-dimensional backing is added at Hellas Textiles, the rolls are delivered on-site by our fleet of increasingly fuel-efficient vehicles. Our turf installation experts take over as they begin the seaming process. Matrix Turf is rolled out into the laser-graded drainstone surface and seamed using MAPEI'S Ultrasound® Turf PU 1k, an isocyanate and solvents-free adhesive that is FIFA certified and earns LEED credits for construction projects. Hellas was the first major U.S. turf manufacturer to remove isocyanates and solvents from its turf installation process, which can cause allergic reactions and irritations.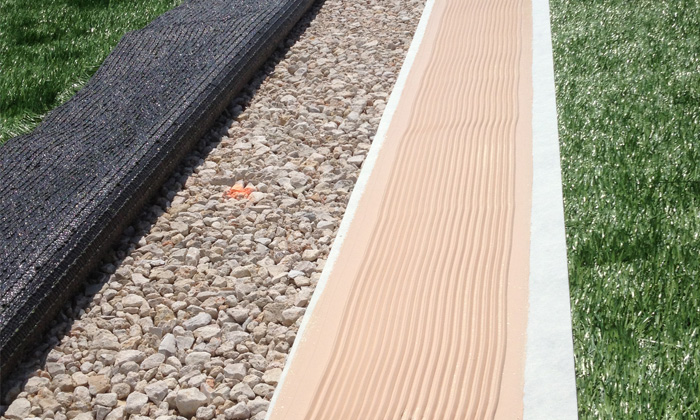 Recycled and Organic Infill Options
The turf installation process is finished by adding the infill to the Matrix Turf surface. Hellas has introduced Geo Plus infill to its Matrix Turf systems, a 100% organic and environmentally-friendly infill approved for LEED credit government qualifications. This innovative product is produced with carefully selected, specially treated organic and blended fibers, a combination that assures the highest level of sports performance comparable to a natural grass sports field. Matrix Turf also offers Hellas' patented REALFILL™ infill and the Sand & Rubber infill options, which are composed of 100% recycled rubber and allow for the recycling of 25 million tires per year.

From raw materials to installation, Matrix Turf is engineered through a non-toxic, eco-friendly process. Matrix Turf is responsible for saving around 440,000-1,000,000 gallons of water and reducing the use of harmful fertilizers to our environment.