HELLAS CONSTRUCTION MODEL PROVES SUCCESSFUL
Full-service sports construction company enters 2016 with momentum
January 19, 2016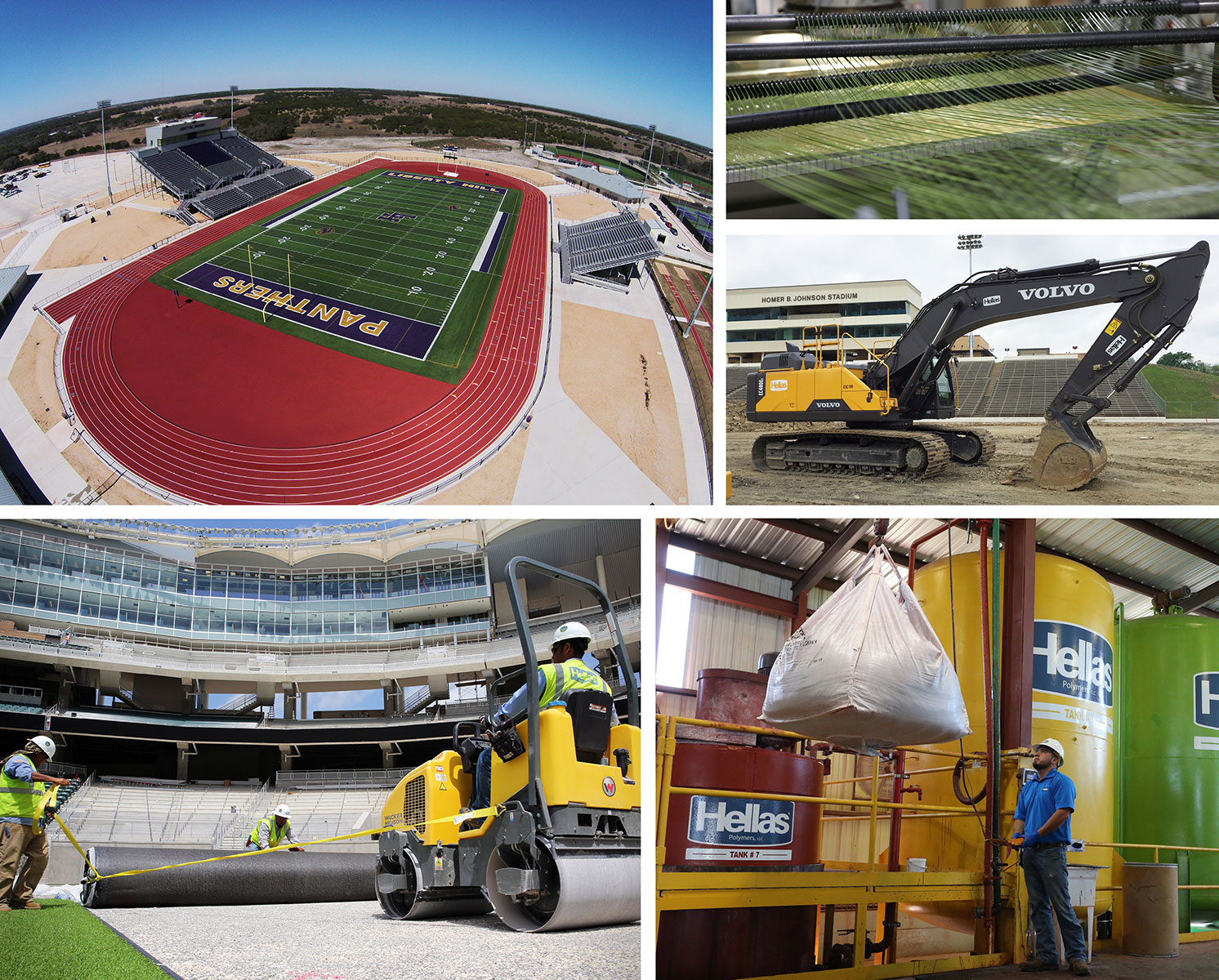 Austin, TX (January 19, 2016) -
Hellas Construction, the only sports construction provider to deliver all turnkey athletic surfacing services in-house, enters 2016 with new projects, partnerships and industry recognition.
One of the company's strongest years to date, Hellas won 46 new contracts in 2015 for work starting in 2016, translating to more than $51 million in projects for the New Year already. Known for its work ethic, professionalism and ability to deliver on time and under budget, SportsField Management Magazine named Hellas Construction the 2015 Field Builder of the Year.
"It's hard to imagine a more exciting year at Hellas than 2015," said Reed Seaton, CEO of Hellas Construction. "But we are confident that the industry relationships we have forged, and our focus on customer satisfaction, will make 2016 a landmark year for Hellas Construction."
One of the largest sports construction contractors in the U.S., Hellas' unique full-service model combines design, construction, manufacturing, installation and maintenance under a single contract. All its products are manufactured in America through its manufacturing divisions: Hellas Fibers, Hellas Textiles and Hellas Polymers. By manufacturing its products in its own facilities, Hellas ensures it uses the highest-quality raw materials, and enables it to customize products to the specifics of each project.
"Hellas Construction's reputation for quality and performance in its projects embodies what the Field Builder of the Year award is about," said Stacy Allen of SportsField Management. "Its commitment to great work, sustainability and giving back to the community truly makes it stand apart as a contractor."
Hellas Construction welcomes project contracts big and small from a variety of institutions. The experts at Hellas can help projects save tax dollars, as well as increase value and life span of athletic facilities.
---