Van Buren School District Comes Back To Hellas Construction
August 13, 2015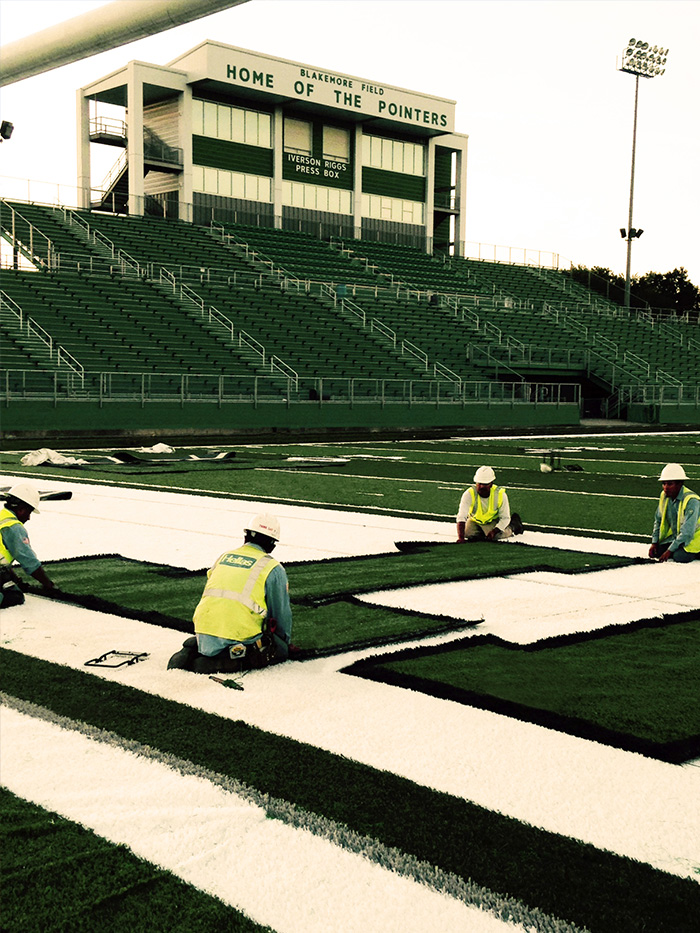 Austin, TX (August 13, 2015) —
The Van Buren High School Football Team will kick off their season on a new and expanded football field this fall as Hellas finalized construction and began the turf replacement at Blakemore Field on August 3rd to be completed on the 17th.
Hellas was granted the $425,000 contract out of seven bidders to manufacture and install the new playing surface, making it the second time the sports construction company works with the Van Buren School District. Hellas previously installed the synthetic turf at Blakemore Field in 2006.
"There is nothing more important to us than a satisfied customer," says Reed J. Seaton, President and CEO of Hellas Construction. "The fact that our clients come back to us is the best testament of our quality and service."
Hellas removed the previously installed Realgrass Pro Synthetic Turf and is replacing it with Hellas' Velocity® Synthetic Turf, a surface recognized for its natural look and durability.
The Van Buren Pointers kick off their 2015-16 football season on September 4th with a home game against the White Hall Bulldogs.
---