Woodville ISD Chooses Best of the Best
Hellas Construction to Bring Matrix® Turf and Geo Plus Infill to Eagle Stadium
June 23, 2015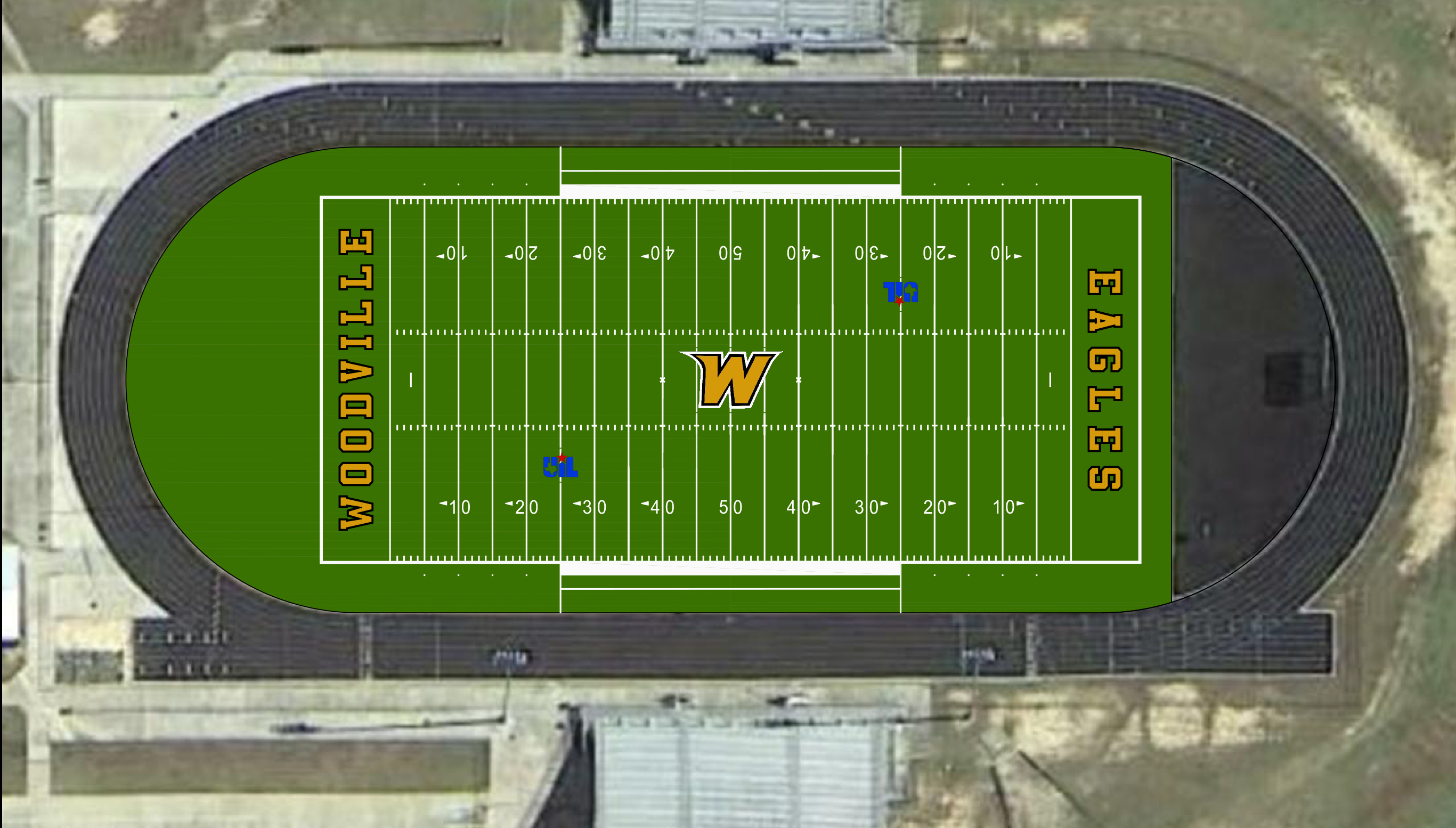 Austin, TX (June 23, 2015) —
During the first week of June, Woodville ISD's school board selected Hellas Construction to begin a Design/Build project that mobilized yesterday in Woodville, Texas.
The home of the Eagles will be powered up with Hellas' Matrix® Turf system and Geo Plus, the organic and eco-friendly infill recognized for its playability and cooler temperatures. The synthetic turf will be installed over Hellas' CUSHDRAIN® shock pad, an elastic layer that is paved-in-place over the laser-graded foundation known to improve drainage, increase longevity, and diffuse the point of impact (GMax) for athletes. The Design/Build project also includes new goal post installation, a drainage system, and concrete work.
"Our community is very excited about improving our athletic facilities," said Woodville ISD's Superintendent Glen Conner. "We are looking forward to playing our upcoming football season on a new surface that is attractive and safe for our players and coaches. Once the fans see our new field, the support and excitement will continue to grow."
The new football field is expected to enhance the performance of a powerful Eagles football team with high expectations for the season. The Eagles had twelve football players inducted into the All-District team for their excellent performance during the 2014-2015 season — four of them on the 1st team— as well as four All-District Honorable Mention players.
"Hellas has been very professional and conscientious of our needs and desires," continued Superintendent Conner. "They have been instrumental in helping us design something that will permanently change the experience for our players and coaches. This is something the school and community will be proud of."
Hellas expects to finalize the project in time for the Eagles to play their entire 15-16 season in the revamped Eagle Stadium. The Eagles open their season with an away game against the Hardin High School Hornets on Friday, September 25.
---